What would the tools you use say if they could talk?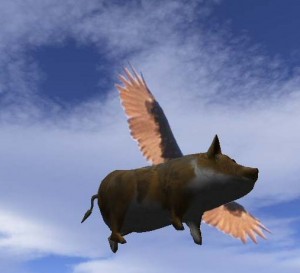 If your technology, your materials or props could talk to you, they might have interesting opinions and suggestions about your facilitation, your coaching or even the way you run your business.. They may have ideas about how to improve the potential for catching pigs. For those who don't know what I am on about, read more about catching pigs below.
This session will be especially helpful if you have questions around tools, materials and technology relating to your coaching/facilitation practise. Questions like:
Do you want new tools to help you make a pointIs your newsletter stuck?
Is your marketing system not working for you?
Is your computer frustrating you?
Are you wondering what form your facilitator guide or workbook should take?
Would you like to use more props?
We look forward to being inspired by you!
DETAILS:
Date: Fri 8 May
Time: 7 am to 9:30 am
Place: 305 Long Avenue, Ferndale.
Cost: R200 or R150 if you are still in the first year after attending the Playing Mantis Essentials Master Course in Coaching and Facilitation.
Coffee, tea, muffins and fresh fruit on arrival.
More on Pig catching
Pig catching is what coaches and facilitators do when we chase the moment of insight that brings shift and transformation in our clients.
NOTE: no real pigs get harmed during the course of our work, we play only in the metaphoric sense and all our pigs have wings)
All our pig catching sessions are geared to learning new techniques for helping our clients to insight, break through and sustainable transformation. More specifically, we look at using methods and techniques from the performing arts. We have found that this is an untapped world of wealth where metaphoric work, embodied experiences and group imagination can bring about powerful transformations.