Petro Janse van Vuuren is an applied Performance practitioner and researcher. She is the developer of Strategic Narrative Embodiment (SNE).
SNE is an applied performance model designed to work in organisations with adults to explore, question and, if needed, change people's dominant and habitual narratives through strategically designed processes that use embodiment and story.
Petro received her PhD in Drama and Performance at the University of KwaZulu-Natal in 2007. In her thesis she developed a strategy for using improvised drama as a means for reflecting on personal and communal values. Petro also has two Honours degrees, one in Drama (also from UKZN) and one in Philosophy, with an emphasis on Applied Ethics,  from the University of Stellenbosch. She received her BA Degree in Theology at Stellenbosch University. Apart from a number of published articles, Petro has written a book Grow Your Voice to Speak with Confidence and has published a number or articles and book chapters on her work.. Petro is a lecturer, researcher and PhD co=ordinator at Drama for Life, Wits University.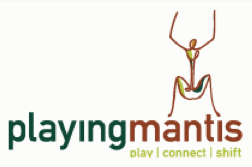 Petro is founding partner and co-director of of Playing Mantis Coaching and Facilitation (Pty ) Ltd. with Industrial Psychologist Burgert Kirsten. Playing Mantis uses improvisation and story strategy to develop effective coaches and facilitators, confident communicators and innovative teams
Speaker and Professional Story Teller
As trained performer, Petro is a dynamic and entertaining speaker on subjects relating to her chosen path as muse to the muses. She speaks about leadership, transformation, speaking and authentic confidence. Topics include:
The Hero's Journey – a strategy for transformation
Be the Hero of your own Journey – Your Personal Success Story
Stages and tools for crisis management – leading when no-one else can
An ABC for radiating authentic confidence
Using your voice to invite not invade – How to captivate an audience.
Find your Voice amidst the Noise
Petro wa president of the Professional Speakers Association of Southern Africa in 2013.
Applied Theatre Researcher
In her PhD Petro developed a model using the stages of story as a means for understanding the process of deep values based learning. Since then she has built upon this model and developed the Strategic Narrative Embodiment TM  model for designing social change interventions. Currently Petro is researching the effectiveness of this model in Personal Leadership, Organisation and Transformation development.
As such she is a research fellow at Wits Unive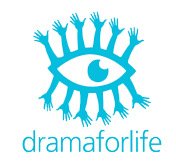 rsity in the Drama for Life department in the School of Arts.
Communicator Coach
As actor trainer and voice coach Petro has developed a programme to help communicators increase their presence, self-confidence and authenticity when speaking. This course has lead to the publication of her book Grow Your Voice to Speak with Confidence – a six week do it yourself voice training course with exercises on CD.  She has used her methods and programme to coach a variety of clients including financial executives, environmentalists, evangelical ministers, microbiology lecturers, radio talk show hosts and rap artists.
Community
Petro has worked in many social development contexts over the last 11 years using Applied Theater for personal and social development mostly in partnership with the University of KwaZulu-Natal. These projects include HIV/Aids Education programmes, teen suicide awareness and career choice development  in secondary schools and University contexts.
In 2010 she was instrumental in the design of the Keep Them Safe 2010 project, a 6 week holiday programme during the 2010 World Cup Soccer vacation. The project served 13 communities in and around Stellenbosch, trained 60 adult facilitators and kept 7 000 children and young people off the streets.
Currently Petro is involved in advisory capacity with the New Endings Prison Project that teach young inmates generate new possibilities for their lives and to gain life skills for life after prison.
Qualifications
Doctor of Philosophy, 2007 – University of KwaZulu-Natal. Thesis title: Mirror, mirror on the Wall – dramatic characterization as a means for reflecting on personal values
BA Hons Drama Studies (Cum Laude), 2001 – University of KwaZulu-Natal.
Diploma Biblical Counseling and Education (Cum Laude),  1999 – Association for Biblical Counseling and Education
BA Hons Philosophy (Cum Laude), 1996 – Stellenbosch University
BA Theological Studies (Cum Laude), 1994 – Stellenbosch University
Licentiate in Drama Art, 1994 Academy of Drama Art.
Publications
The Confident Speaker's ABC pocket Book. Published by Playing Mantis: 2011
Grow Your voice to Speak with Confidence – a Six weeks training course with exercises on CD. Published by Playing Mantis: 2011
Between Blue Beard And my Brothers – Report on the African Research Conference in applied Drama and Theatre, 2008. South African Theatre Journal, Volume 23: 2009, 222-234
The Hero's Thesis, the Researcher's Quest – Exploring the kinds of knowledge gained from process drama workshops. South African Theatre Journal, Volume 21: 2007, 221-240:
Meeting the Mentor: The role of the teacher-director in engineering a Hero's Journey for participants in an Educational Drama workshop series. Research in Drama Education 9(2) 211-227: 2004